| | |
| --- | --- |
| Posted by cmgaylard on July 26, 2016 at 11:00 AM | |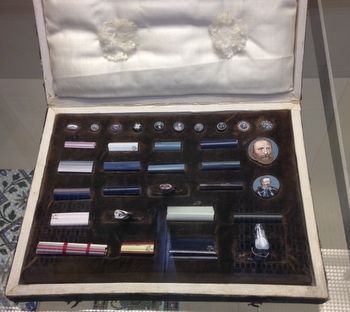 We are doing a lot of shifting between London and Suffolk this summer and last weekend I happened across this  fabulous, Venitian millefiori demonstration set at the British Museum. I particularly appreciate the tiny eye sample on the lower left side.
The museum was crushingly full and suffocatingly hot so I'm going to have to go back for a better photo - but here are miniature portraits - in construction steps of: Garibaldi, Victor Emannuel II and Cavour, heroes of the Italian 'Risorgimento'. 1860s by G B Franchini.